When it comes to getting injured, Thomas Vermaelen is one of those players that always seem to sustain physical problems in every single season; it has been less than 30 days since the year 2017 has kicked off and the Belgium defender has already sustained more injuries.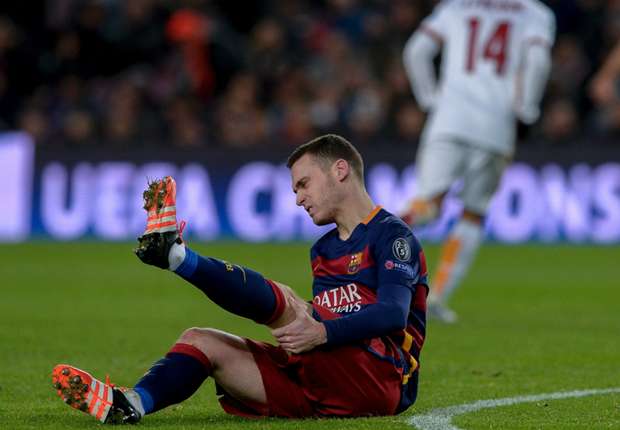 Thomas Vermaelen is currently performing for the Italian side As.Roma on a loan deal from Barcelona but he has only been able to make 3 starts in the Italian League Serie A. Some of the reasons of why Vermaelen has not played such an important role or been able to make a consistent number of appearances for As.Roma is due to injuries but the main reason is that Vermaelen struggles to get into the first team of Luciano Spalletti as the Belgium defender has had to settle with playing a substitute role more than anything else.
Even before 2017 had kicked off, Thomas Vermaelen was already going through problems with his groin but now he recently picked up a calf injury which is expected to be keeping him on the sidelines for an even longer period of time.
The 31 year old player is now going to be closely monitored on a day-to-day basis by the medical staff of As.Roma as they want to see how the injury he sustained on his left calf continues to develop.
One of the main reasons of why Thomas Vermaelen opted to make a loan move to As.Roma was for him to have a bigger chance of appearing in the first team as the Belgium defender was fatigued of being on the bench of Barcelona and having a very low chance of playing with the main team but even after having completed his transfer to As.Roma, things have not changed much as he continues to be sidelined and these consistent injuries that keep on popping up does not help him.